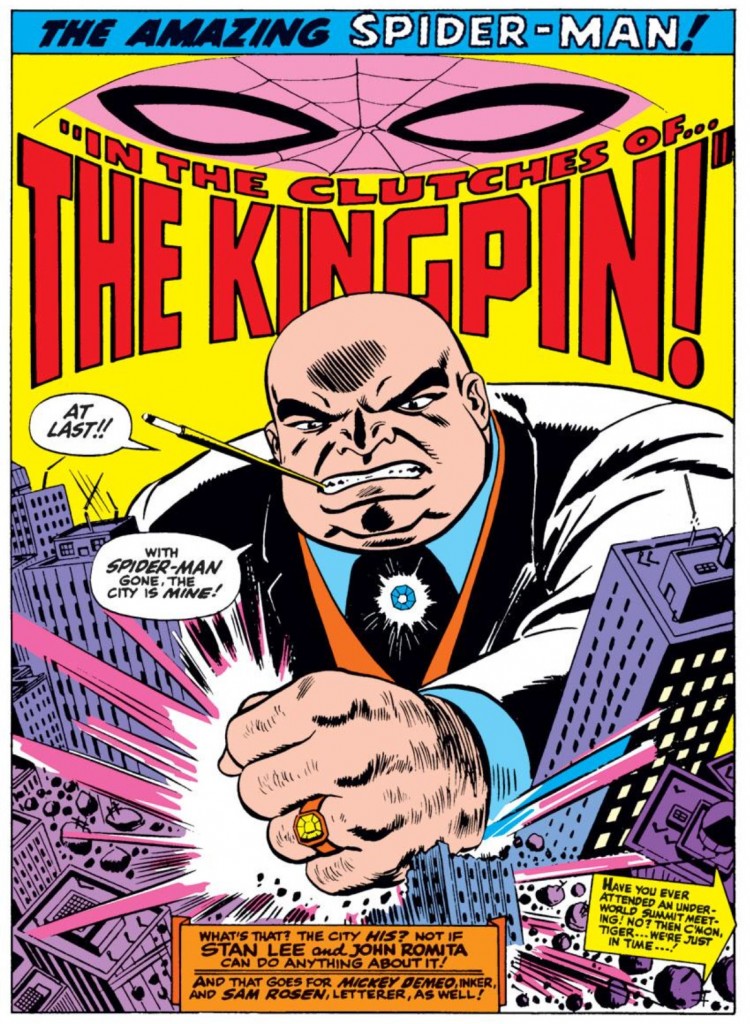 After much talk (seriously, Dan and I have been talking about doing this for months now) Amazing Spider-Talk has released its first episode in our brand new "Essentials" series. Listen up as the greatest Spidey podcast on the world wide web discusses stories that are essential to the Spider-Man mythos; in this instance Amazing Spider-Man #50-52, aka "Spider-Man No More" and the first full Kingpin arc.
You can also hear the debut of our "Flash Thompson Flash Reviews," where Dan and I deliver minute-long micro reviews of the Spider-family "B" books.
Here are your chapters:
0:00 Opening
1:51 Essential: Amazing Spider-Man #50-52
38:31 Comments and Emails
49:28 Flash Thompson's Flash Reviews
1:02:09 Goodbyes and Contact Info
Articles mentioned in the show:
Four Things the Movies Have Never Gotten Right About Spider-Man
Spidiversity: Non-White Peter Parker is a Non-Issue
Spidey Swag: A Guide to "The Amazing Spider-Man 2″ Merchandise
As always, don't forget to subscribe to Amazing Spider-Talk through iTunes and on Stitcher. And while you're there, leave us a rating and a review, which we will read on air. If you want to e-mail us a question, send it to amazingspidertalk at gmail dot com. Also, please consider helping to keep our show on the air by donating to the Friendly Neighborhood Spider-Talk Members Club.