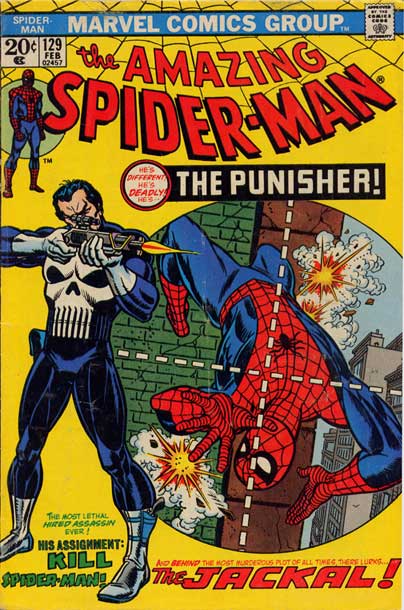 You would think any time I get another issue of Amazing Spider-Man, especially an older, Silver Age issue that moves me one comic closer to completing my ultimate quest, I'd be a happy camper.
Unfortunately, not every comic book elicits a happy memory for me. And some, just downright make me feel like crap when I consider the circumstances of how I came to own them. Amazing Spider-Man #129 is one of two comic books I own that give me that "rock in the gut" feeling every time I think of its place in my collection.
Those of you who know your comic books will probably be shocked to learn about my dour reaction to ASM #129. It is one of the key Marvel books from the 1970s since it marks the first appearance of the Punisher, an anti-hero/bounty hunter who developed such a cult following after his initial showing, that Marvel eventually launched multiple series dedicated to the character (not to mention multiple movies, and marketing opportunities galore with his iconic skull logo).
But as is often the case around here with Chasing Amazing, the circumstances behind an acquisition doesn't always seem to synchronize with the contents of the issue. That's how I end up having a very specific happy memory about a comic book worth $3 and sometimes a more unpleasant one for a comic book worth 100 times that amount.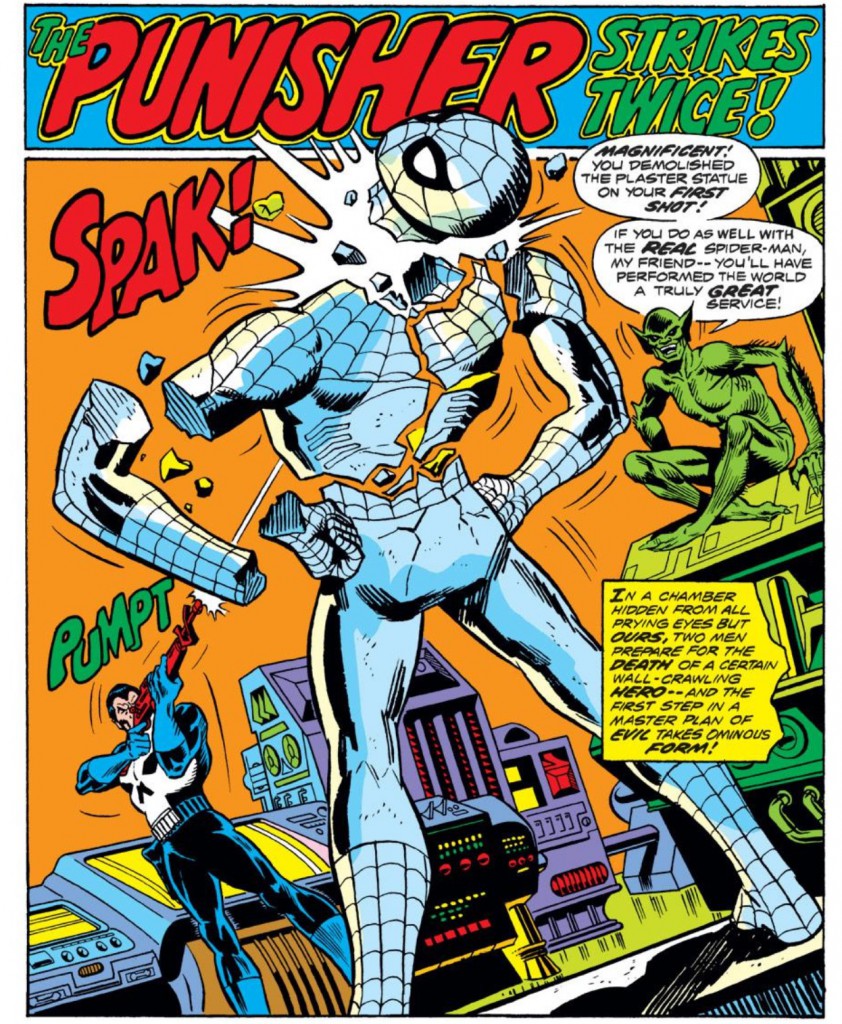 To put things into better context, as I've mentioned before in these posts, my wife has played a key role in helping me acquire some of the "best" ASM issues in my collection. Either through her ability to negotiate, or just her general generosity in almost always finding a way to pick up a comic book for my birthday or a holiday like Christmas, I can confidently say I wouldn't be so far along in my collection question without her support – both emotionally and financially.
And that's why ASM #129 is such a punch in the gut, because this was not an issue I should have come to own when I did.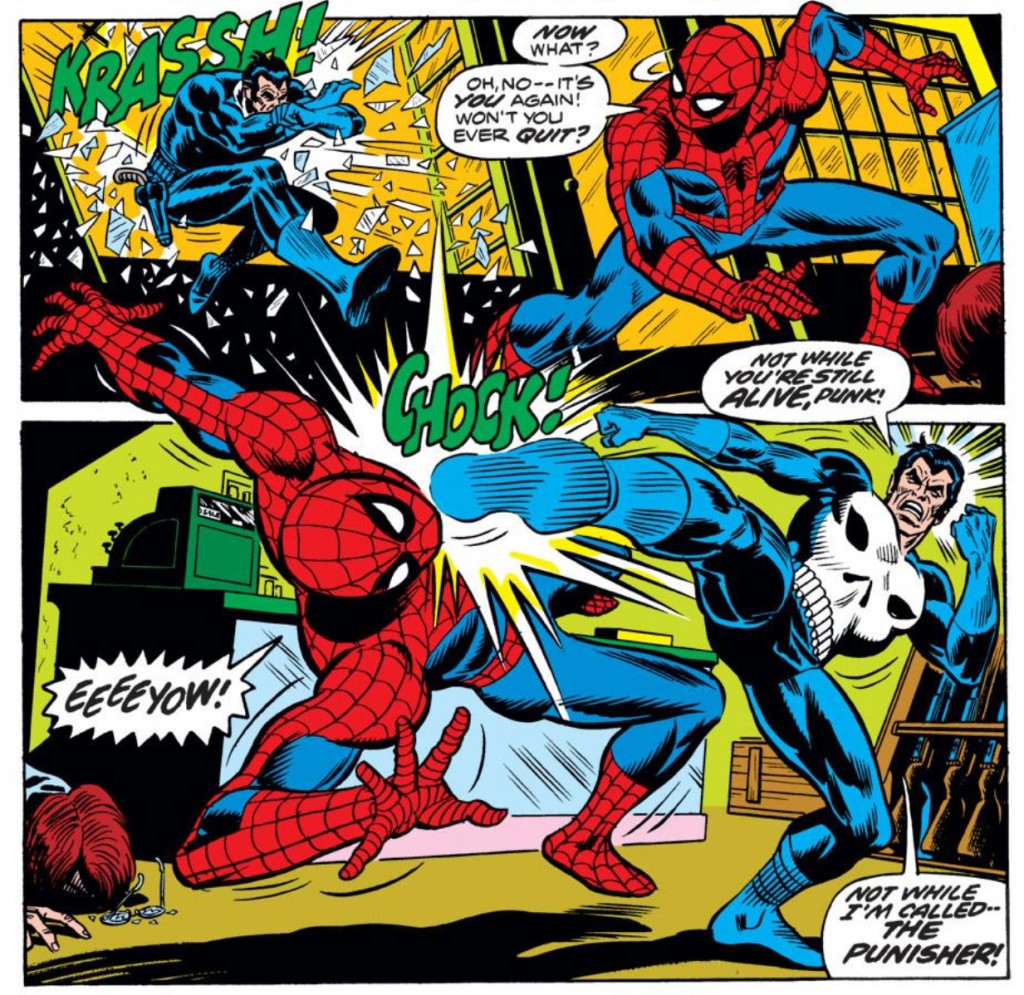 As is often the case for people in their 20s and 30s, my wife and I were both going through some professional/career transitions a few years ago and unfortunately from a financial standpoint, that moment in time coincided with a point where I was really obsessed with collecting every issue of ASM back to #100. I was spending my own cash on comic books on a nearly weekly basis, hitting different shows, scouring the Internet, visiting local comic book shops, to hit this milestone. And for whatever reason, I was dead set on collecting all of these issues within the calendar year. Otherwise, I would have viewed my pace as a failure.
The way I saw it, in the 100s, there are a handful of "key" issues that were going to be the most difficult to come by. ASM #121, the Death of Gwen Stacy, which I actually already owned; ASM #122, death of Green Goblin, which I had just picked up on eBay; ASM #118-#119 the two-part Hulk series which for reasons that still escape me, is constantly overpriced on the open market; and ASM #129, the first appearance of the Punisher.
As it were, probably because by this point I had already owned the other aforementioned issues, ASM #129 was the big fish for me, and I was growing increasingly frustrated by how much a copy was going to cost me. I was willing to accept a lower grade copy, a VG or VG- even, but I was having the damndest time finding a copy in that condition, not even considering how much it would have ultimately cost me.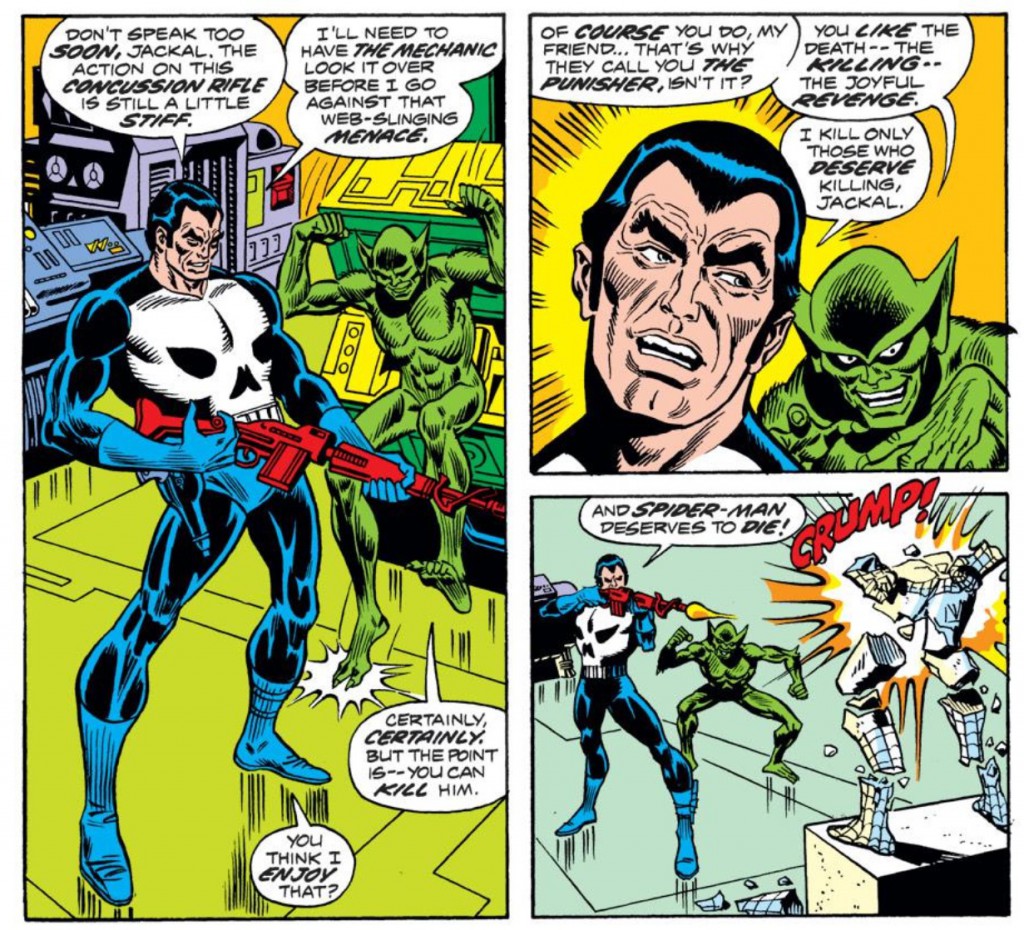 But a month or so before my birthday, I saw a copy on eBay that was advertised as a VG (which was really a stretch) with a very reasonable "Buy it Now" price. My wife and I hadn't really talked about my birthday to that point, just because of some of the financial belt tightening we were going through at that point in time. I should have just left it at that, but rather than acting like the mature, married 20-something that I was, I reverted to the 7-year-old self who didn't understand why his parents were reluctant to buy a Ninentedo Entertainment System as a gift for receiving my First Holy Communion. While I didn't kick and scream and throw a fit, I did e-mail my wife the eBay listing for ASM #129 with a note "if you were considering anything for my birthday …"
I got a one-word reply from my wife: "Done." Anyone out there in any kind of a romantic relationship probably knows that the less words your partner says about a situation, the worse off you ultimately are. I can tell how irritated she was by the request, because when the package came in the mail a week or so later, she was ready to give it to me right then and there rather than wait for my actual birthday using the reasoning, "you already know what you're going to get since you picked it out." Make no mistake, this wasn't a "I'm so excited to give you your gift I can't wait until your birthday" reaction. This was a "I can't believe given our circumstances you still expected me to buy you something like this," kind of reaction.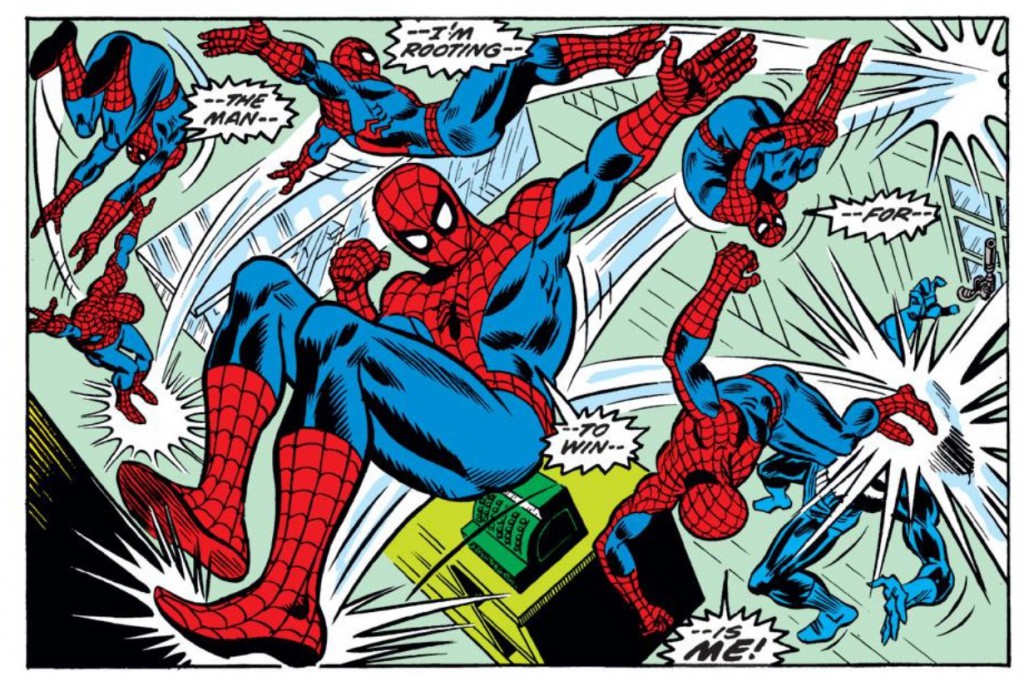 And that was how I came to own ASM #129. In terms of my relationship with my wife, when we discuss the role of ASM in our marriage, the OTHER issue that gives me that rotten feeling actually comes up far more than #129 (that's a post for another day). I sometimes wonder if she was just so frazzled and stressed during this time, that she forgets the whole circumstances behind ASM #129.  It also helps that our situations improved ten-fold less than a month after this all transpired. But it doesn't make the memory of this issue any less uncomfortable for me.
There's something very joyous about comic books that bring me back to that time in my life when I was in elementary school, spinning the carousel racks looking for the newest issue of Spider-Man or Captain America, generally basing my decision on which comic had the prettier cover. But there also comes a time in one's life when we all have to leave the nursery. ASM #129 was a major eye-opener for me in my journey to full-fledged adulthood. This hobby was a great thing, but it can't be allowed to put a strain on my relationships with my loved ones. And outside of that ONE other issue (baiting you again – but that's a post for another day) I like to think that the collection and my youthful enthusiasm for it have been tempered ever since.
All images from Amazing Spider-Man #129: Gerry Conway, Ross Andru,  David Hunt & Frank Giacoia. Cover by Gil Kane