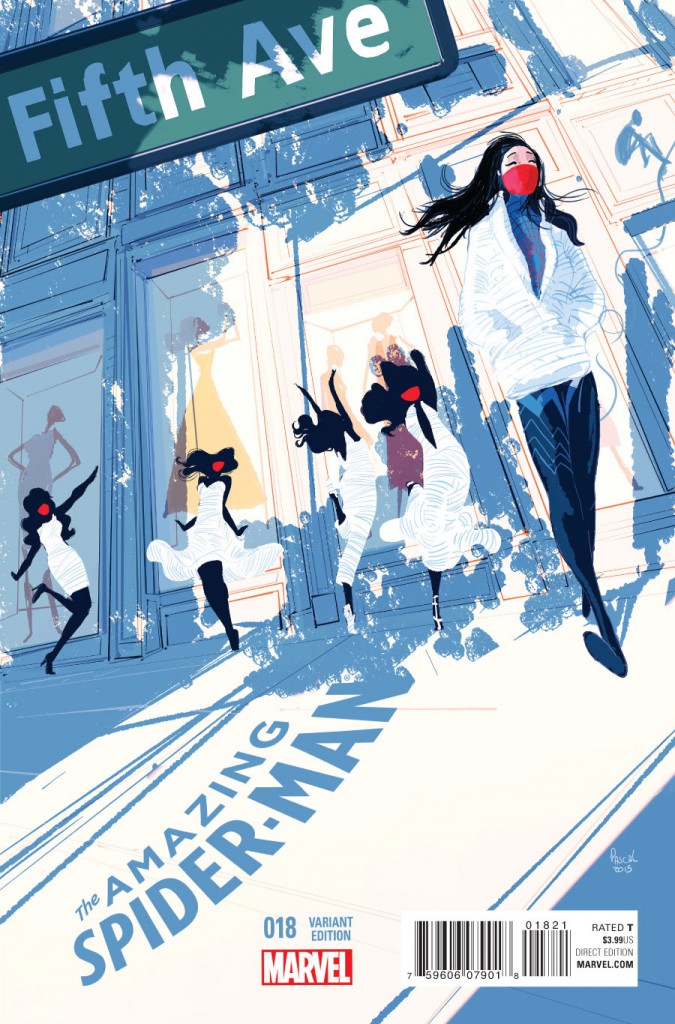 Just because the Marvel Universe has gone the way of the dodo doesn't mean that Dan and I have stopped churning out the greatest Spider-Man podcast on the internet. In episode 18 of Amazing Spider-Talk, we talk Amazing Spider-Man #18 by Dan Slott, Christos Gage and Humberto Ramos. We also read your comments and e-mails and reveal the next selection in our "Essential" series. Check out the audio feed here or on superiorspidertalk.com:
Here's the chapter listings:
0:00 Opening
3:36 Featured Review: Amazing Spider-Man #18
26:09 Friendly Neighborhood Spider-Talk Members Club
28:43 Comments and Emails
36:27 Goodbyes, Next Week's Essential, and Contact Info
Articles mentioned in the show:
Mark's Review
Paul Jenkins Interview
Dan's Review
YouTube Marvel 2 in 1 Annual #2
Super Blog Team-Up: Top 10 Moments of Chasing Amazing's Chase
As always, don't forget to subscribe to Amazing Spider-Talk through iTunes and on Stitcher. And while you're there, leave us a rating and a review, which we will read on air. If you want to e-mail us a question, send it to amazingspidertalk at gmail dot com. Also, please consider helping to keep our show on the air by donating to the Friendly Neighborhood Spider-Talk Members Club.