As many of you had already seen me tweet out multiple times today, there are some major changes on the horizon for the Superior Spider-Talk podcast which you've hopefully been listening to for the past year. After much debate, my co-host, Dan Gvozden, and I have decided to rebrand and launch the all-new Amazing Spider-Talk. Yes, some of this has to do with the transition of the Superior Spider-Man series back to Amazing Spider-Man at the end of this month, but there are larger, logistical issues at play as well. Rather than have me regurgitate and reveal how the sausage is made, I suggest that you hop over to Dan's SuperiorSpiderTalk.com site for all of the nitty gritty details.
I, for one, am excited about this transition as our podcast name now reflects the union of our two sites: Chasing Amazing and Superior Spider-Talk. But before we can go any further, Dan and I are calling on our passionate fanbase (and we know you're out there because many of you are the same people who mocked my lack of "no prize" knowledge on Twitter a few months ago) to take a few extra moments out of your day to click on this link that will bring you to Amazing Spider-Talk's iTunes page. When you're there, rate and review our show again. Yeah, you've probably already did this when we were Superior Spider-Talk, but seriously, this is really important because by making this transition to a new show name, we are essentially starting from scratch. Your ratings and reviews the first time around helped us build our audience.
If that's not enough incentive, I'll reiterate what's in Dan's post: anyone who leaves us a review is automatically entered into a drawing for a free digital copy of The Amazing Spider-Man: Family Business original graphic novel. So there.
On a last note, while Dan has already revealed this on SuperiorSpideTalk, I want to show off the wonderful new logo that was created for us by the legendary Spidey artists Ron Frenz and Sal Buscema. It boggles my mind that two professionals of this caliber would do something of this magnitude and generosity for little 'ol Dan and I, so let me give a million thanks to these two titans of the industry.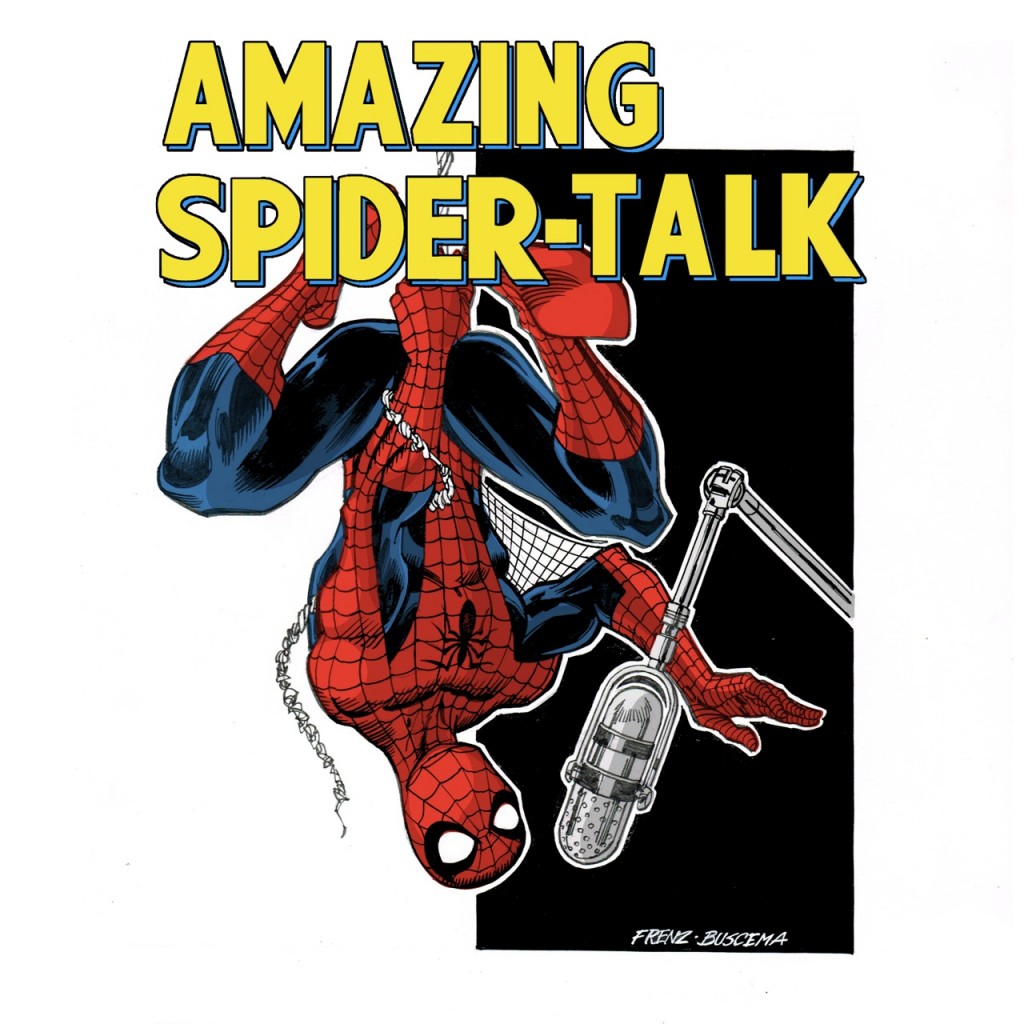 OK everyone, see you in about two weeks for the debut of Amazing Spider-Talk Episode #1!