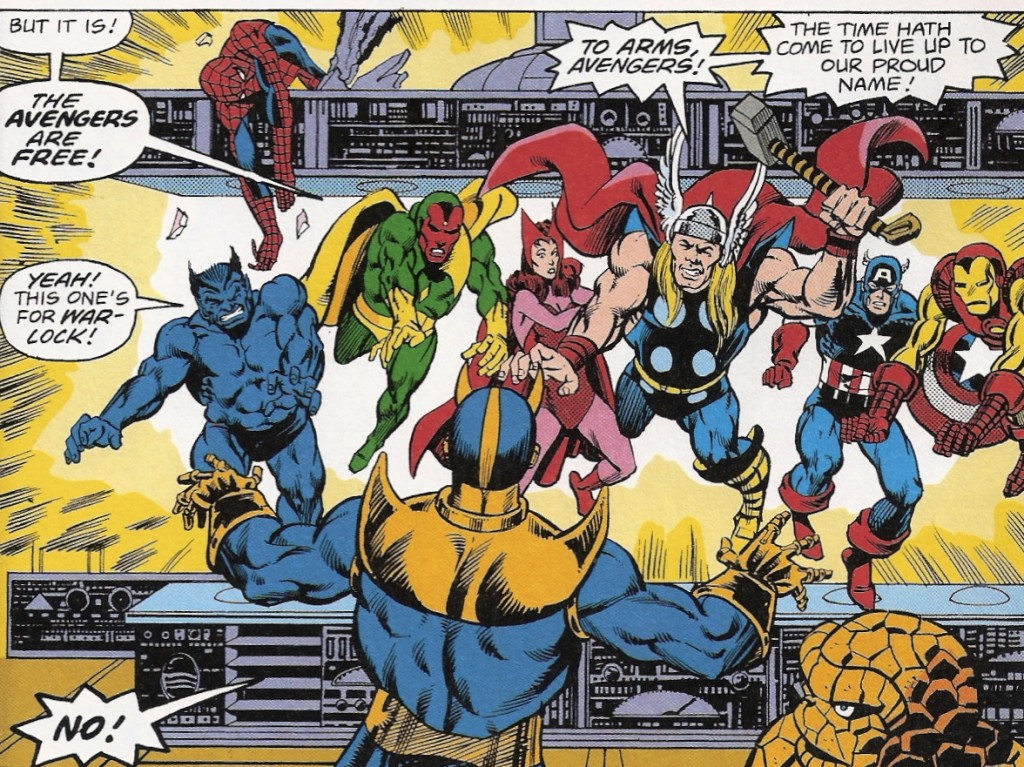 Dan (of superspidetalk.com) and I are up to our old tricks, running through what we think are the "essential" issues of Spider-Man comics. This time, I get the pick and I decided to go with a …. interesting choice. Marvel Two-In-One Annual #2 was written and illustrated by Jim Starlin and is best known for being one of the most famous battles ever fought between the Avengers and Thanos. But Spider-Man also plays a key part and with Spidey now being a part of the Marvel Cinematic Universe, I believed this story is a must read for people who want a sense of how the Wall Crawler might be used in that context:
Here are the chapters:
0:00 Opening
2:35 Essential Comic: Marvel 2-in-1 Annual #2
27:48 Comments and Emails
32:10 Flash Thompson's Flash Reviews
44:43 Goodbyes and Contact Info
Articles mentioned in the show:
Read Marvel 2-in-1 Annual #2 on Youtube
That Time Spider-Man Beat Thanos
Silk #3 Review
Mark's Spider-Gwen #4 Review
Spider-Gwen #4 Review
Spider-Woman #7 Review
Secret Wars #1 Review
As always, don't forget to subscribe to Amazing Spider-Talk through iTunes and on Stitcher. And while you're there, leave us a rating and a review, which we will read on air. If you want to e-mail us a question, send it to amazingspidertalk at gmail dot com. Also, please consider helping to keep our show on the air by donating to the Friendly Neighborhood Spider-Talk Members Club.