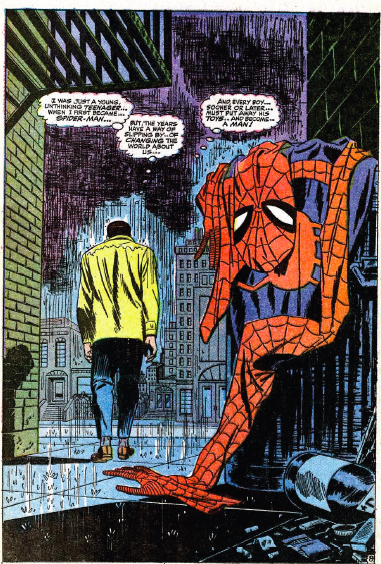 I know the gap between my las post hasn't been that noticeable, but it's been long enough for me to come clean about a few things. I'm going to be taking a little break from posting on Chasing Amazing. How long? Could be a week or two, or maybe a month or two, I'm not 100 percent sure yet. All I do know is I've hit a little bit of a wall creatively and I need to work through it at my own pace.
I've been doing this site consistently for well over a year and of course I haven't succeeded in my "chase" yet, so of course I'll be back. In the interim, if Twitter is your thing, I suggest you follow Chasing Amazing as I'll be checking in over there and I'll definitely let you know when I decide to get back to work here. We can also talk about Ends of the Earth, and anything else Spider-Man or comic book related.
Hope nobody gets too upset here and thinks I'm throwing in the towel. Like Spider-Man, I'll always be back, just need to work some things out on my end.