The greatest Spider-Man podcast on the internet is back with one of its interview episodes. Please check out the latest Amazing Spider-Talk and Our Amazing Friends episode and hear the interview Dan Gvozden and I conducted with Dennis Hopeless, writer of the hit new series, Spider-Woman.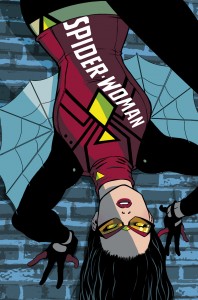 Here are the chapter listings:
0:00 Opening
3:08 Amazing Friends: Dennis Hopeless
48:15 Goodbyes and Contact Info
As always, don't forget to subscribe to Amazing Spider-Talk through iTunes and on Stitcher. And while you're there, leave us a rating and a review, which we will read on air. If you want to e-mail us a question, send it to amazingspidertalk at gmail dot com. Also, please consider helping to keep our show on the air by donating to the Friendly Neighborhood Spider-Talk Members Club.