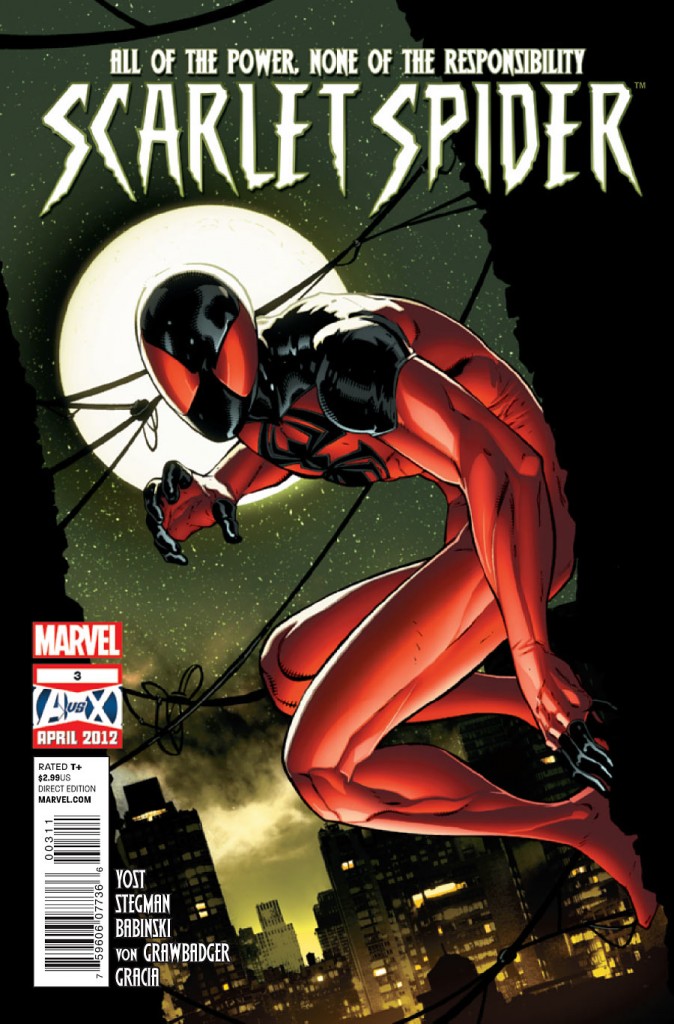 When Marvel first announced they were planning on launching a new comic book series dedicated to Peter Parker's deranged clone Kaine, I immediately thought the only way the series would work is if the creative team gave Kaine his very own identity, in his very own environment, separate from the world of the Amazing Spider-Man.
Scarlet Spider writer/artist team Chris Yost and Ryan Stegman have been gradually laying this groundwork for Kaine since the series debuted three issues ago, and with great success. Issue one focused on how Spider-Man and Kaine differed from a personality standpoint – hence the Scarlet Spider tagline "all of the power, none of the responsibility." Issue two really gives Houston, city where the series takes place, a role of its own.  And now this third issue starts to really drill down beneath the surface and create a legitimate Scarlet Spider universe, complete with secondary and tertiary characters. And that's where the series is ultimately going to sink or swim – on the cohesiveness of all of the featured players in this comic book.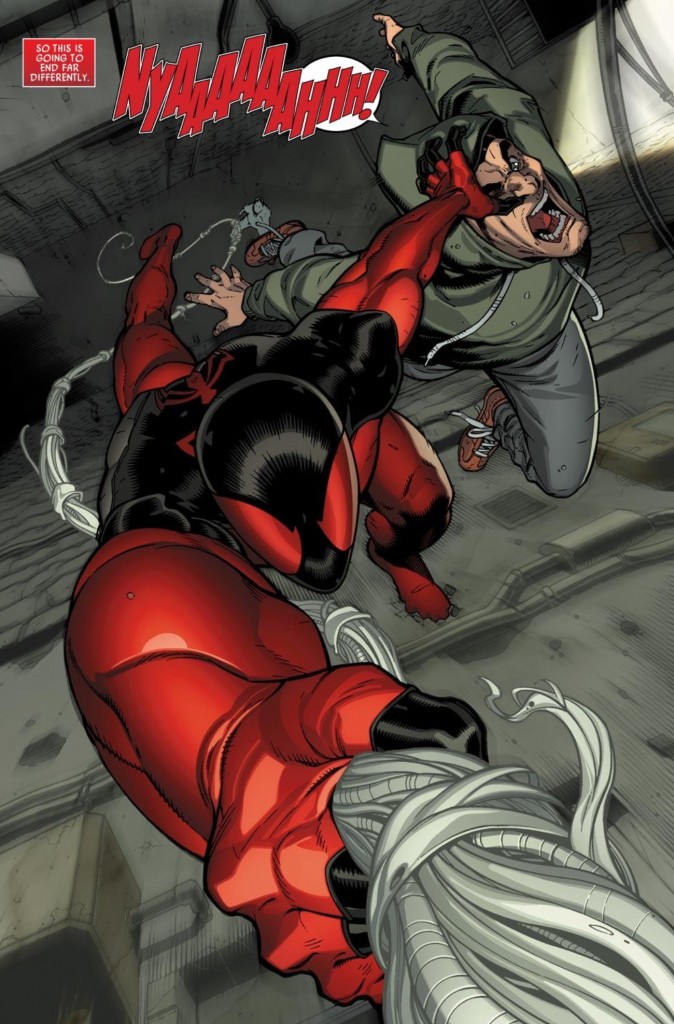 To use Amazing Spider-Man as a comparison, I just don't think the story of Peter Parker turned, spider-powered superhero works without a strong supporting cast. Peter is defined by these characters – the fatherly love of his Uncle Ben, the frailty of Aunt May, the bullying of Flash Thompson, the innocence of Betty Brant, and the vindictive hysteria of J. Jonah Jameson. Meanwhile, Spider-Man also had his very own band of villains to battle – Vulture, Doctor Octopus, Sandman, the Green Goblin, etc. Only Doctor Doom in ASM #5 is a superviallin borrowed from another series and Marvel could get away with that because Doom is such a fantastic villain, maybe one of the greatest of all-time. Plus, Doom, was a one-time thing. It's the battles with Spidey originals like Doc Ock and Goblin that went on to define the character for generations to come.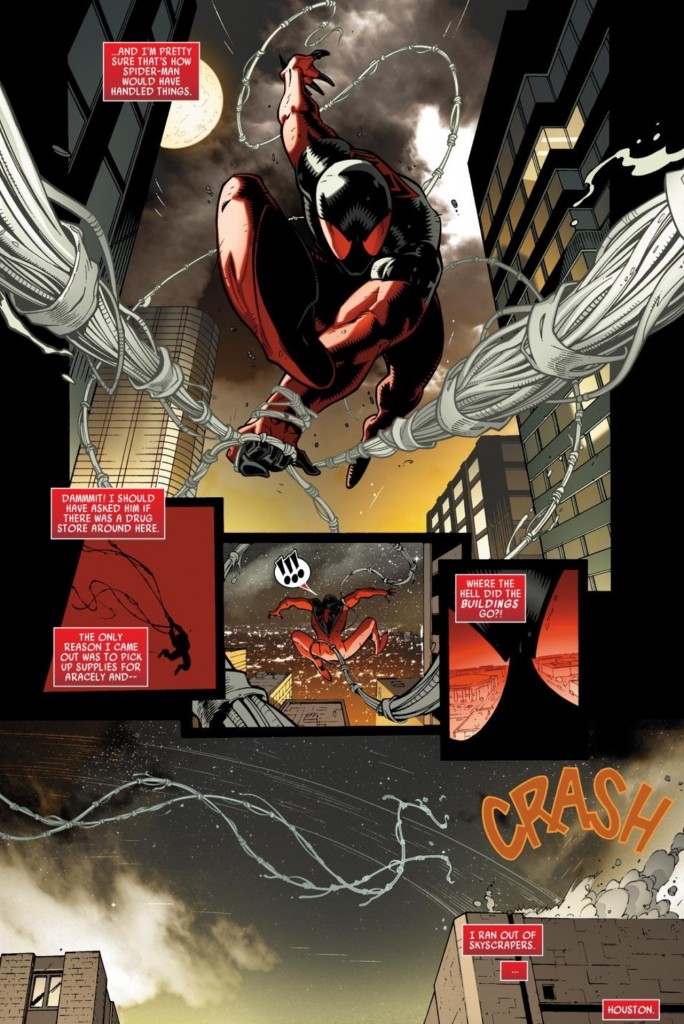 While the Kaine character is a loner and a reluctant superhero, he still needs a supporting cast around him of characters the average reader can relate to and root for. You see that with Aracely, the Latino girl Kaine saves in issue one, and Annabelle Adams, the bartender-turned-translator that could serve as a potential love interest for the rejected clone of Peter. In terms of villains, Yost and Stegman introduced us to pretty cool one in Salamander right of the gate and have brought back the New Orleans-based Assassins Guild, who were originally introduced in a Gambit miniseries in 1993 and have zero ties to the ASM-universe. Given the guild's physical proximity to Houston, they're an interesting and a practical choice to star as the primary antagonist in Kaine's series.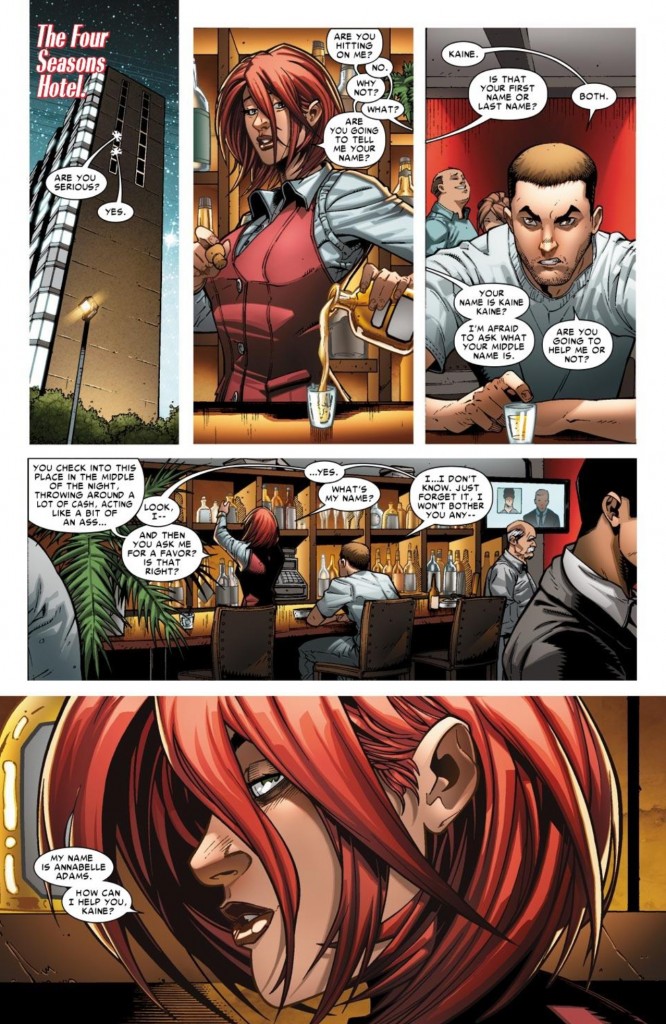 Additionally, Yost and Stegman are also creating a different kind of dynamic between Kaine and his cast of supporting characters than what we've historically seen with Peter Parker and his friends and family (and villains). Most notably, it's a bit jarring to see Kaine casually speaking with other characters with his mask off, displaying his true identity for all to see, but it's another interesting choice by the creative team that warrants paying attention to as it continues to develop.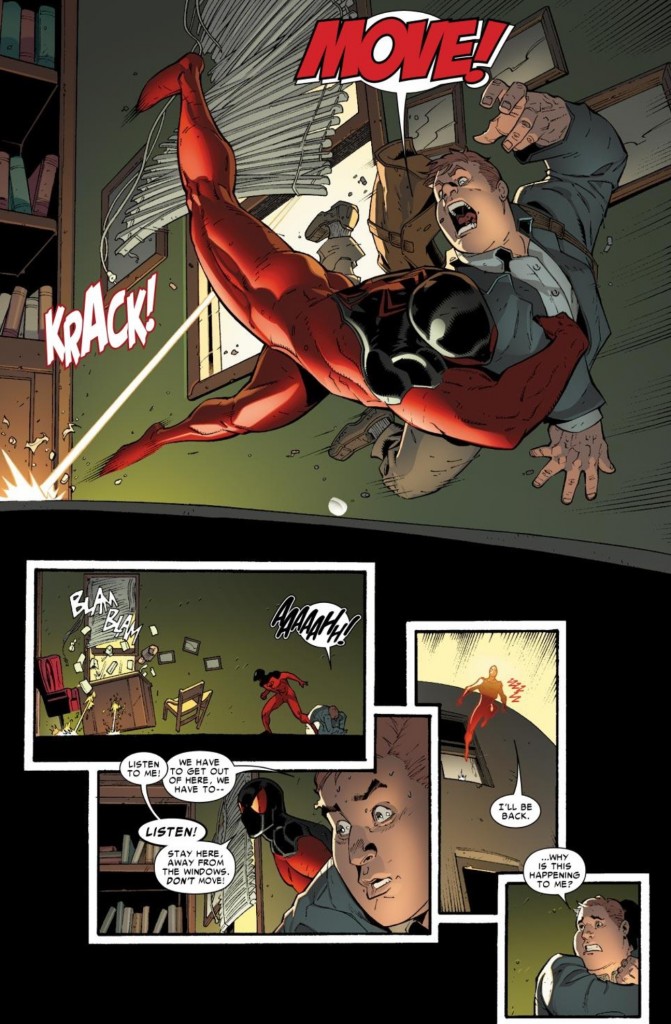 As we've already learned about the character, Kaine does not bear the same kind of responsibility that Peter Parker has and thereby has nobody to protect by keeping a secret identity – yet. We'll see how casual Kaine is about walking around with his mask off if Annabelle does become linked romantically with him, and then becomes a target of the guild, or some other villain.